About Rob
Rob Stuart, a long-time member and leader of the nonprofit technology scene, both in Philadelphia and nationally, was born on January 11th, 1962, in Summit, N.J. Later that year he moved to New Shrewsbury (now Tinton Falls), N.J., near Sandy Hook on the Jersey shore, before moving to Morristown, N.J. in time to start kindergarten. He graduated from Morristown High School in 1980.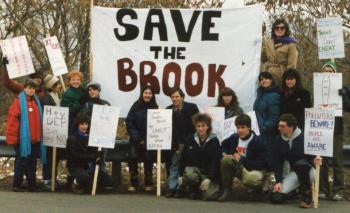 He was always an activist. As a high school student, he organized a debate that featured an appearance by 1980 third-party presidential candidate John Anderson.
Rob was a Paul Robeson Scholar at Livingston College part of Rutgers University. When he graduated with honors in 1984 he received the Departmental Distinction Award from the Department of Political Science. He decided to do a year's service with the New Jersey Public Interest Research Group before attending graduate school. That commitment then led him to become the Executive Director of the Vermont Public Interest Group, An opportunity with the Rockefeller Family Fund a few years later prompted him to move to Philadelphia. He became the Director of the Rockefeller Technology Project. He learned and taught use of the internet to connect non-profit groups without ever returning to academia. His "year of service" lasted for the rest of his life. His projects included the National Strategy for Nonprofit Technology and the Circuit Riders Program.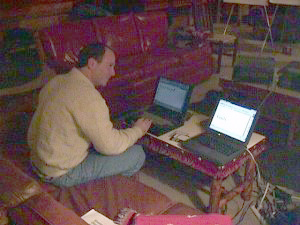 Rob was also known for starting the group that is now NTEN, the non-profit sector's largest community of tech professionals. NTEN began in the early 1990s as a small email list of "circuit riders," consultants to under-resourced organizations looking to adapt to the emerging digital age. From Flint to Minneapolis to Kansas City to Denver to Philadelphia, Rob helped galvanize and lead a movement in an industry that still thrives today. In 1997 he brought together a small group of about 15 of those doing such non-profit outreach in technology that led directly to the creation of NSNT which soon became NTEN, whose most recent conference held over 2000 members.
In the late 90's, Rob Stuart founded Evolve Strategies and the Evolve Foundation which support efforts to increase citizen participation in government. Beginning in 2003, he waged a four-year battle persuading the railroad company CSX Corp. to allow public crossings into Schuylkill River Park at Race and Locust Streets, in Philadelphia.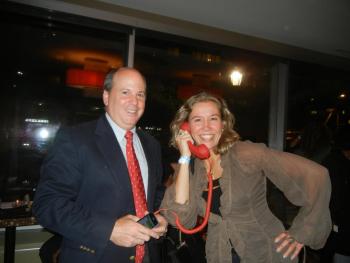 Rob was a constant presence in City Hall as he lobbied for progressive causes, from opposing drilling in the Marcellus Shale to bringing bicycle cabs to Philadelphia. "He was like the 18th member of City Council," said Councilman Curtis Jones Jr. Rob was also president of Philadelphia's Logan Square Neighborhood Association. In addition, Rob also helped found NPowerPA, TechRocks, and Grantmakers for Effective Organizations. He is former chairman of Taxpayers for Common Sense, and served on the boards of PennEnvironment, Free Schuylkill River Park and the Eastern Environmental Law Center.
Rob Stuart died suddenly of a heart attack on October 26, 2011 at the age of 49. Rob left behind his wife, Sarah Clark Stuart; and daughters, Marina and Amelia as well as his mother, Marian; his father, August; his brother, Pete; and his sister, Laurie. He will be missed by many.